Are you ready to explore the exciting world of BDSM? If you've been curious about incorporating BDSM into your dating life but aren't sure where to start, you've come to the right place. In this comprehensive guide, we'll walk you through everything you need to know about safely and consensually introducing BDSM into your relationships.
BDSM, an acronym for bondage, discipline, dominance, submission, sadism, and masochism, is a broad term that encompasses a variety of practices and dynamics. It involves consensual power exchange between partners who willingly participate in activities that may include elements such as spanking, role play, restraint, and much more.
While BDSM may seem intimidating or taboo to some, it can actually be a deeply fulfilling and transformative experience when approached with open-mindedness, communication, and respect. So let's dive into the fascinating world of BDSM and discover how you can incorporate it into your dating life!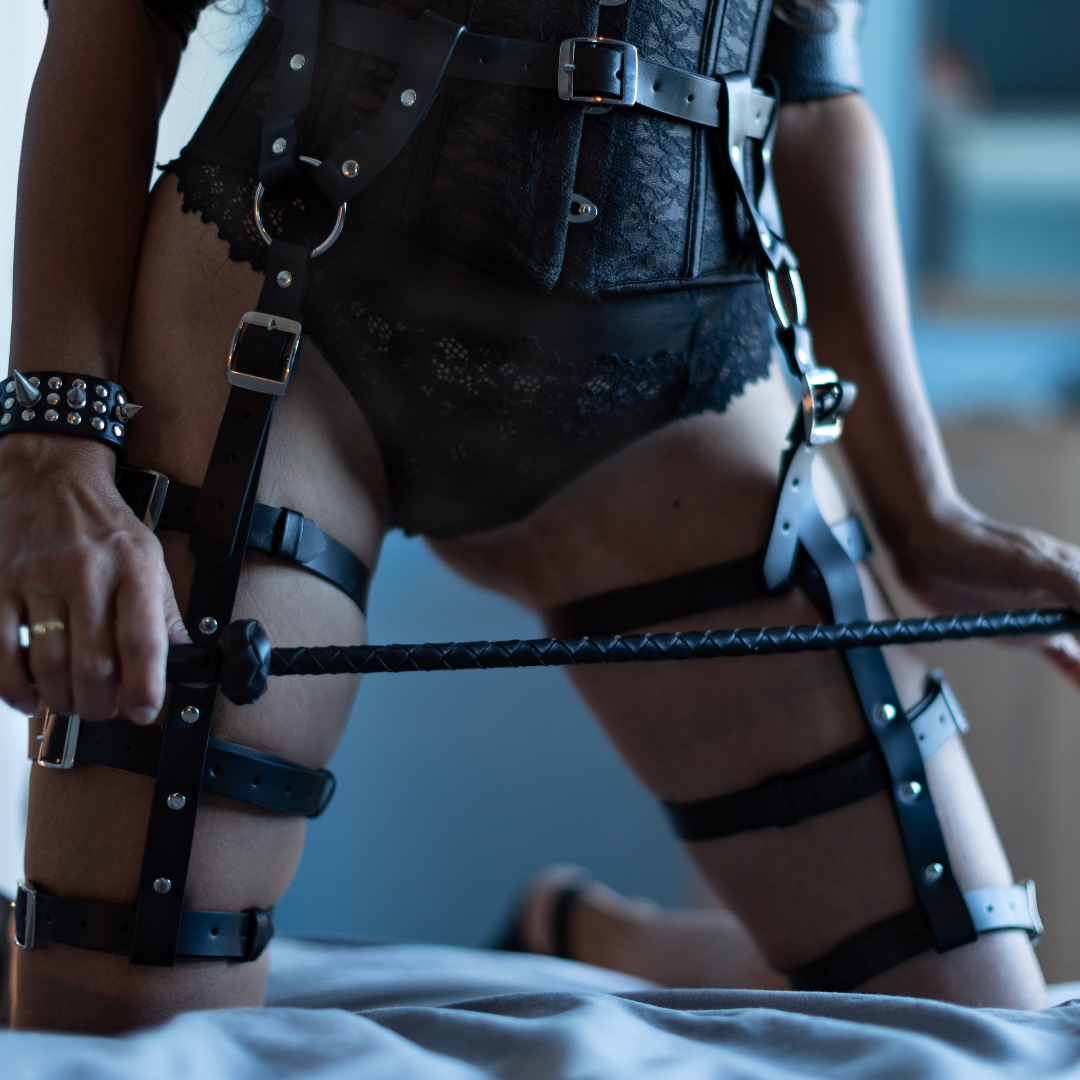 The Importance of Consent
Consent is the cornerstone of any healthy BDSM relationship or encounter. It requires clear communication, active participation, and ongoing dialogue between partners to ensure that everyone involved feels safe, comfortable, and respected.
Communicating Your Desires For BDSM In Your Dating Life
Creating a Safe Space for Discussion
When it comes to incorporating BDSM into your dating life, open communication is key. Create a safe space to openly discuss your desires, boundaries, fears, and expectations with your partner(s). This will establish a foundation of trust and allow for exploring new experiences.
Exploring Boundaries and Limits
Before engaging in any BDSM activities, it's crucial to have an open conversation about boundaries and limits with your partner(s). Discuss what you're comfortable with, what you're curious about exploring further, and any hard limits that should never be crossed.
Establishing Trust and Building Connection
Trust as a Foundation
Trust is paramount in BDSM relationships. It's essential to establish trust with your partner(s) before engaging in any power exchange dynamics or intense play. Take the time to build a solid foundation of trust through open communication, mutual respect, and a genuine desire to prioritize each other's safety and well-being.
Emotional Intimacy in BDSM Relationships
While physical pleasure and exploration are undoubtedly important aspects of BDSM, emotional intimacy plays an equally vital role. Developing a deeper emotional connection with your partner(s) will enhance the overall experience and create a stronger bond.
Role Play and Fantasies
Exploring Power Dynamics
Role play allows you to step into different personas and explore power dynamics that can be highly arousing and exciting. Whether you're interested in being the dominant or submissive partner, role play offers an opportunity to embody these roles and indulge in thrilling scenarios.
Designing Scenes and Scenarios
When engaging in role-play, it's crucial to design scenes and scenarios that align with both partners' interests and comfort levels. Discuss fantasies, establish boundaries, and plan out the details together to ensure a mutually enjoyable experience.
Bondage and Restraint
Types of Restraints
Bondage and restraint involve using various tools or techniques to restrict movement during sexual play. Typical forms of restraints include handcuffs, ropes, bondage tape, or specialized BDSM equipment like spreader bars or bondage harnesses.
Safety Measures for Bondage Play
Safety should always be a top priority when engaging in bondage play. Ensure that restraints are tight, have quick-release mechanisms, and never leave a restrained partner unattended. Regularly check for circulation issues or discomfort during play.
Impact Play
Spanking, Flogging, and Whipping
Impact play refers to activities involving striking the body for sensual pleasure. Spanking, flogging, and whipping are popular forms of impact play that can range from gentle to intense sensations.
Safety Precautions for Impact Play
Safety is paramount during impact play. Start with light strikes and gradually build intensity based on your partner's comfort level. Establish a safe word or gesture to ensure immediate communication if any discomfort or boundaries are crossed.
Sensation Play
Incorporating Sensory Stimulation
Sensation play involves exploring different textures, temperatures, and stimuli to heighten pleasure and arousal. It can include using feathers, ice cubes, wax, or even blindfolding your partner to enhance their sensory experience.
Experimenting with Temperature and Texture
Get creative with temperature and texture during sensation play. Ice cubes, warm oil, body-safe candles, or textured toys can add variety and excitement to your sensory exploration. Always prioritize your partner's comfort and communicate throughout the experience.
Dominance and Submission
Understanding Dominant and Submissive Roles
Dominant and submissive roles are integral parts of BDSM dynamics. The dominant partner takes control, while the submissive partner relinquishes control willingly. These roles are not fixed and can be fluid depending on each partner's desires and preferences.
Negotiating Power Exchange
Before engaging in power exchange dynamics, it's crucial to negotiate consent and establish clear boundaries. Discuss limits, expectations, desires, and safe words to ensure that both partners are comfortable with the power dynamic being explored.
Sadism and Masochism
Exploring Pain and Pleasure
Sadism involves deriving pleasure from inflicting consensual pain, while masochism refers to deriving pleasure from receiving consensual pain. These dynamics require open communication, trust, negotiation of limits, and an understanding of each other's desires.
Establishing Limits in Sadomasochistic Play
When exploring sadomasochistic play, it is essential to establish clear boundaries regarding the intensity of pain inflicted or received. Regularly check in with your partner(s) and prioritize their emotional and physical well-being throughout the experience.
Aftercare and Emotional Support
The Importance of Aftercare
Aftercare refers to the nurturing and support provided to partners after engaging in BDSM activities. It involves physical and emotional comfort, reassurance, and communication to help the participants transition back to normalcy.
Nurturing Emotional Well-being When Dealing With BDSM
Emotional well-being is crucial in BDSM relationships. Check-in with your partner(s) regularly, provide emotional support, and create a safe space for them to express any concerns or emotions that may arise during or after play. Prioritize open communication and mutual care.
Conclusion
Introducing BDSM into your dating life can be a thrilling journey of self-discovery, pleasure, and personal growth. Remember to prioritize consent, communication, and trust every step of the way. By embracing the principles of BDSM with an open mind and respectful approach, you can unlock a world of fulfilling experiences and deepen your connection with your partner(s). So go ahead and embark on this exciting adventure – the secrets of BDSM await!